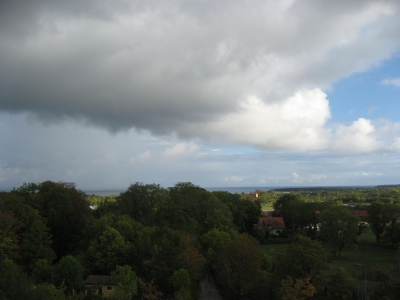 The weather! On all our days we had everything from rain & thunder to sunshine. This is from a hill outside Katthammarsvik.
We were on our way to Trullhalsar (Anga), an area with about 350 graves and several stone circles (according to the book).
After some messing around on small roads we found it: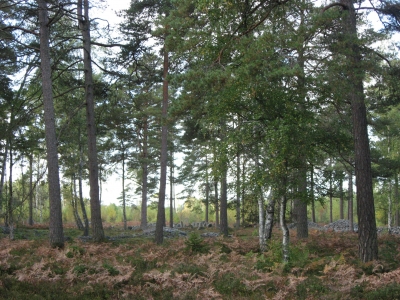 It's a secluded spot. 2,5 kilometers from the nearest farm in fairly dense woods.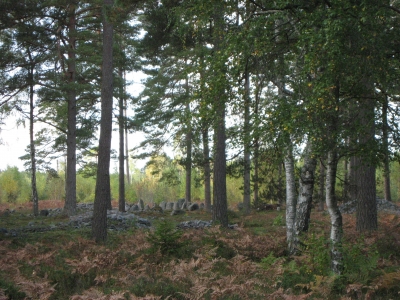 The first glimpse of a stone circle.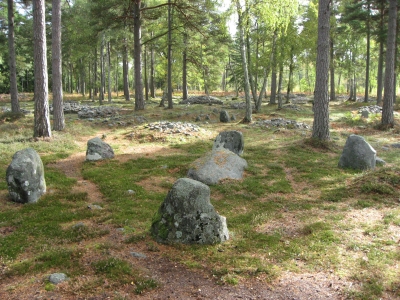 One of the stone circles.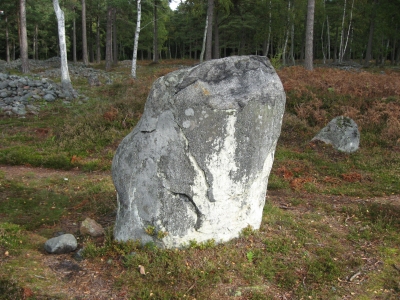 A single stone.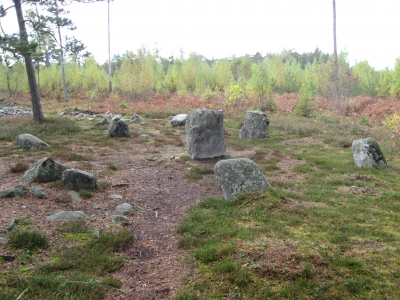 Ok, one more circle …
Then we went to Roma kloster, the only tourist attraction that still had a shop open. The cloister ruins were nice, but here's a picture from down a road there: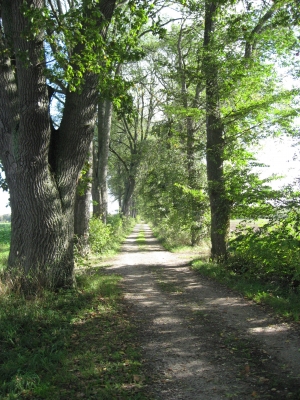 We visited more sites, among them another viking-age settlement, Fjäle ödegård (Ala), that is highly recommended.
Since there are 350 stone ship-settings on Gotland, we have to go again! And I guess we will …