Månefestivalen is a 3-day festival in Fredrikstads old town. This years saturday-headliner was going to be Mick Jones' Carbon Silicon
and since my second daughter is a huge Clash-fan we just had to go.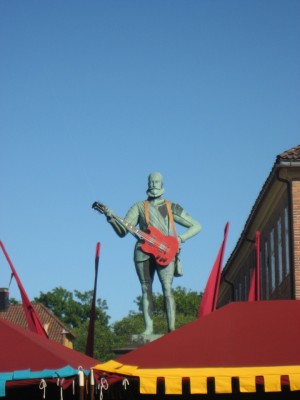 The last time I went to a concert in Fredrikstad was a festival in Kongstenhallen in 1978 or thereabout so it was probably about time…
Fredrikstads old town is a beauty, we strolled the streets, had a pizza and generally enjoined ourselves. The first few bands we skipped, it was a bit too warm, about 30 celcius. The first band we saw were a canadian punkband, The Invasives. Hardworking and very good, the singer even borrowed my hat: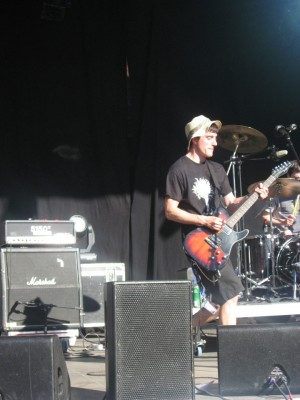 The norwegian band Datarock gave a blistering performance before one of my old faves, the 22 Ladybirds from Finland came on: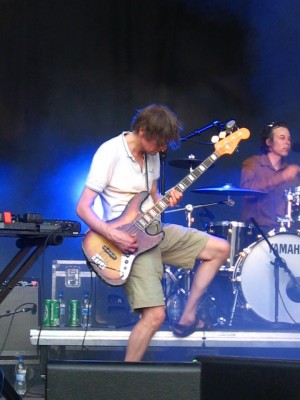 I'm not up to date on what they have been doing since their 2nd and 3rd album. They
played some songs that I recognized and plenty of unfamiliar stuff. The bass-player alternating his bass with synthesizers. It looked like they improvised some stuff also. I was really impressed.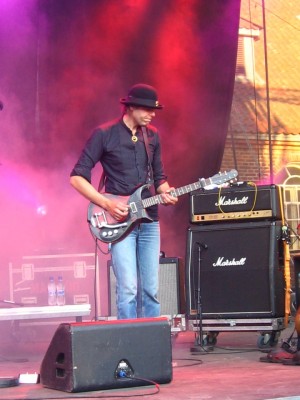 And since the local fotball heroes in FFK also beat Brann 2-0 during their set, we felt great up front.
As a replacement for Carbon Silicon they had found the Damned. Not a bad replacement if you ask me 🙂 They started with Love song and played lots of old favourites. Here's the Captain himself: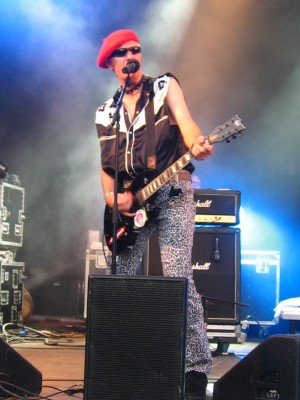 The Damned were very good, even my wife enjoined them 🙂 she had expected some serious, monotonous noice I suspect, but that is not what we got. They have humour and can really play. A spastic keyboardplayer with some serious dancesteps in him, a singer with a good voice and a Captain in front in full command of the situation. I even got the chance to shout It's a love song when he introduced the first song with This is for you… and pointed at me.
All photos by Åsne!
We also visited the 2 stone circles at Lundeby in Råde earlier in the day…