Who is this looking out from behind the soup-boxes?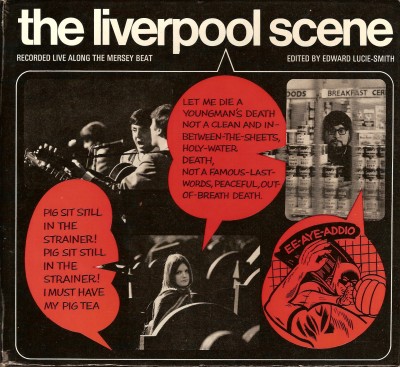 It's Adrian 🙂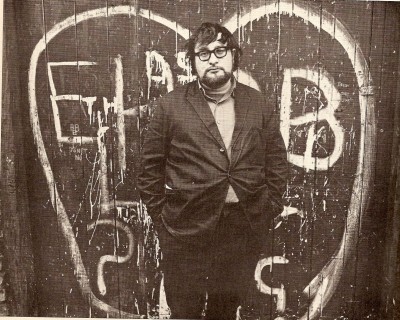 I first read his poems in a norwegian translation by Lasse Tømte: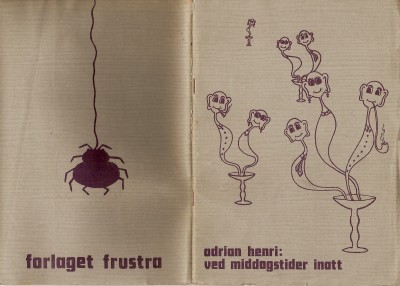 (The above is the back and front of Tømtes third and last, edition of Henris poems. Published in may 1975 by the alternative publisher Forlaget Frustra. )
3 years later, in Notting Hills Record and Tape Exchange, I found the first two Liverpool Scene albums. And heard Love story for the first time. Adrian Henri laying down the first words with a precision worthy of Gary Snyders Rip-rap-technique:
You keep our love hidden
like the nightdress you keep under your pillow
and never wear when I'm there …
Love story is sadly not in the easiest available poetry-collection, which is the various incarnations of Penguins The Mersey Sound.
To read, or better hear, the rest, it I think you must dig out the Liverpool Scene album Amazing adventures of, the lyrics are printed on the inside of the foldout.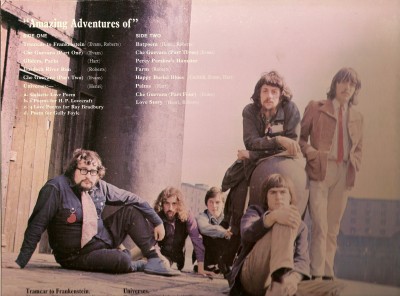 Or click here …
Equally good is the poems in the Universes-suite, starting with Gallactic Love Poem (that must have taught John Cooper Clarke a trick or two):
Warm your feet at the sunset
Before we go to bed
Read your book by the light of Orion
With Sirius guarding your head
Then reach out and switch out the planets …
(This is in The Mersey Sound btw)