We visited 2 prehistoric sites.
On Bodmin moor you can find the Hurlers near the small village of Minions. It's not hard to find as Julian Cope claims in his book the Modern Antiquarian, we didn't have any problems anyway.
Here's my son and some of the stones: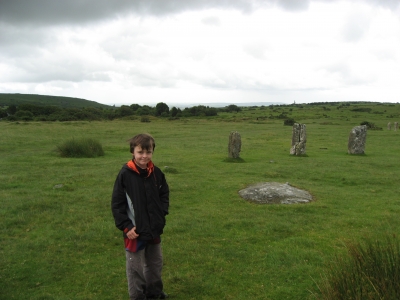 The weather was shifting, apart from the wind that always blew, so the two of us that went a bit further in to the Cheesewring got soaked and mostly dry again on the way back to the carpark. Here's Ånund testing his wings: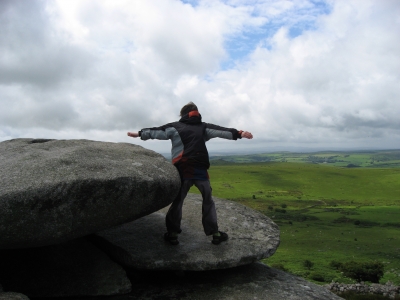 Are there cupmarks on the top of the Cheesewring?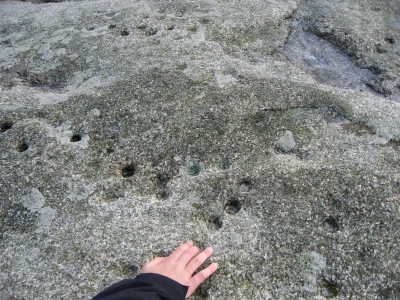 This was a good walk and the scenery and weather was magnificent.
A couple of days later a chance to visit Mên-an-tol arose when we drove from Lands End to St. Ives. A 10 minute walk through beautiful cornish moor-landscape and there it is: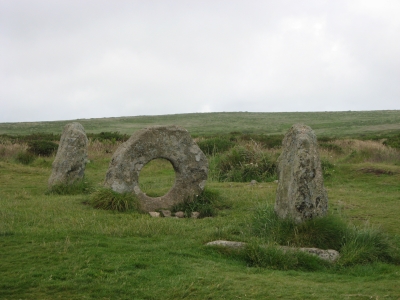 My son during his 3-times through the hole-run: