Take road 762 towards Ogndal from the center of Steinkjer, after about 2,5 km follow the sign to Gravfelt 1,5 km. The site is located in a residental area, but has enough space. There are 2 large standing stones, each about 5 meters tall. One stonecircle with a center stone. Also large burial mounds.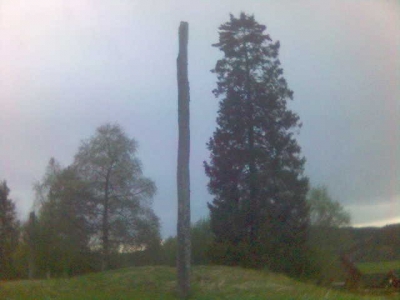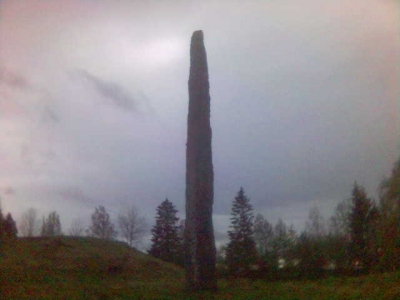 Behind the standing stone are the stone-circle.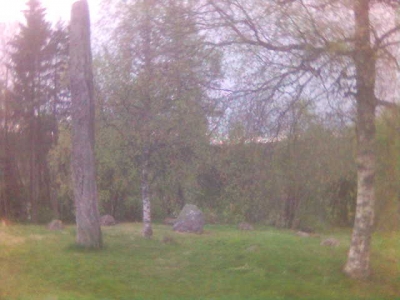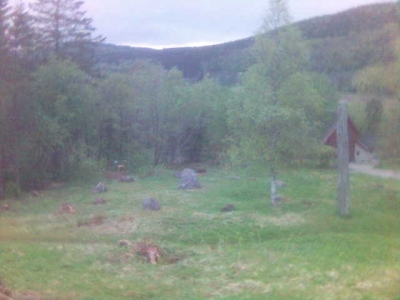 The public library in Steinkjer has an aerial photo of the area taken in 1960.
When you're first out driving a visit to Bølareinen is higly recommended. Drive back to road 762 and continue north some hundred meters, 'till you reach road 763, follow this about 25 kilometers.